20. Bored


S.Rhatigan/J.F Morrison © 1996
January the most boring month of the year.  Now they're making it even worse Dry January no 'drink' to numb the pain, soften the edges.  Just long dark days trapped indoors listening to restless children whining.  'I'm bored', 'What can I do?'  Hours of searching for that vital piece of lego while negotiating squabbles over which DVD to watch and trying to tune out the endless pleading for more time on computers and on and on for 31 days…
At last it's February and all that's going to change isn't it?
Believe it or not Bored was in fact an attempt at 'disco'. It started life with a bass riff, as 99.9% of the songs I wrote with John started. I played along on guitar in a kind of funky choppy, Nile Rogers style, I thought!  Bryn latched on immediately with skippy trippy hihats against a dead straight bass drum and snare and things were progressing well. A nice upbeat lyric and melody and a super duper pop song might have been… But no…
I don't exactly remember what the particular reason for my apathy was that day. Perhaps we'd been knocked back or over looked again by someone in the industry. I don't know, but I definitely had some class of a hair up my arse, as a reviewer in the NME once described me as having, and what came out? A twisted-disco groove with depressive slacker lyrics and a lazy lustless tune sort of lounging on  top. Hey presto Bored was not so much born as emitted. We loved it!
Suzanne Rhatigan Vocals, guitar…
John Morrison Bass…
Bryn Burrows Drums…
21. On The Bone
S.Rhatigan/J.F Morrison © 1999
And when you're in an apathetic uninspired rut what are you likely to write about? Love? In that kind of mood it's not going to end well is it, more likely it'll be an exploration of obsessional unrequited love or tired haven't we exhausted all the possibilities, now why don't you fuck off love?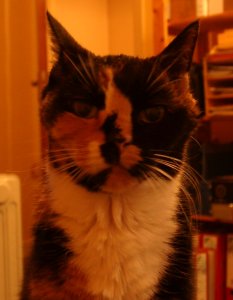 I had a cat Bobby was her name I loved the bones of her but I'm quite sure she did not hold me in such high regard. She pretty much ignored me, very reluctantly allowing me to stroke her head only after starving her for a few hours. I would wake in the early hours of the morning with her lying across my face refusing to budge while I grappled in the dark for my inhaler, wheezing and coughing. I think she wanted to kill me. I loved that cat. On the Bone is in fact written by her, about me, the only song ever written about me other than by me that I know of.
Bored and On The Bone were crowd pleasers the handful of times we played them live, but we couldn't have that so they were dropped from the set and consigned to the could've, should've pile. Here they are, revived in what must surely be their spiritual home in this 50 Greatest Misses collection. Hits at last!
Suzanne Rhatigan Vocals, Guitar, Wurlitzer…
John Morrison Bass…
Paul Murphy Drums..