27. Lick
S.Rhatigan/J.F Morrison ©
What kind of day am I having today? I'm not entirely sure.  I feel tired but in a good way having had a fun weekend followed by another Happy Monday session with The Station House gang.  No matter how crap I feel on a Monday I never regret pushing myself out the door to play with this group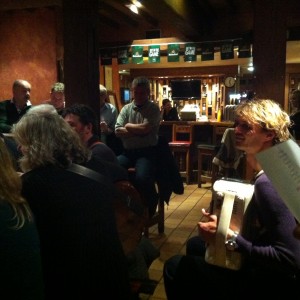 of musicians.  You never know who will show up.  Usually more guitars than strictly necessary but last night there was a little surprise in the shape of a gorgeous French accordion player.  Suddenly we were transported from a pub in rainy Raheny to a bijoux café in Mont Martre.  Radiohead's Creep became Le Creep and not at all creepy but dreamy and sexy and Kings of Leon more Ooh la la than blah blah, a big improvement.
So now I'm scrolling through the remaining Greatest Misses looking for something that captures my amorphous mood!  I can't decide so here are 2.  1st up… Lick.  In fairness Lick doesn't leave too much to the imagination lyrically but that's ok.  "I want to lick you all over all over then take what's left and lick it" that'll do!  Then Zero Crossing a kind of hymn to audio editing, if there could be such a thing. Oh well comme ci comme ca!
28. Zero Crossing
S.Rhatigan/J.F Morrison ©
Lick and Zero Crossing was our 1st foray into hard disc recording and sequencing.  I think they worked out quite well but when we played the songs live with Paul on drums they hit another level nothing beats a live drummer for beats. I feel quite exhausted just thinking about it, think I'll have a lie down!
Suzanne Rhatigan Vocal, Guitar, Programming
John Morrison Bass, Programming