01. Radio Friendly
S.Rhatigan/J.F Morrison © 1997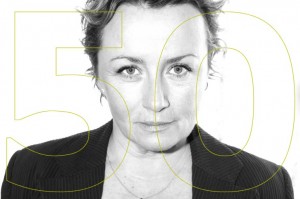 Where to start? This has been an issue for me for ever, it seems. Which song to open a live set, an album, a demo. The nagging worry that if the 1st song doesn't grab the attention straight away, within the the 1st 30 seconds, some would argue even less 20..15…10 it's doomed. I've witnessed demos and albums being chucked away based on the 1st 4 bars! So for me it's quite a challenge to decide which song should be the 1st of the 50….
Well I should say it was briefly a challenge till I remembered that song 1 is only 1st till 2, 3, 4 etc are uploaded consequently some/most visitors may tune in for the 1st time at song 8 or 22 or 41 so it really doesn't matter one jot which one comes 1st.
Saying that I'm happy I decided on Radio Friendly and Old Friend to ease the unsuspecting listener in to this musical melange.  Not only is it 2 for the price of 1 but it provides a link between the roots and rock blend on my debut album To Hell With Love and the feedback and mayhem of the Late Developer album with something a bit more chilled out and in keeping with material I'm working on these days.

The songs were recorded live on 8 track at Cushy in one take so they have been paired together ever since like pigeons! They also feature my good friend and song writing partner John Morrison on bass, of course, and his Hefner band mates Antony Harding (Ant) on drums with Jack Hayter playing lap steel on Old Friend. Our drummer Bryn Burrows had recently left Rhatigan following a bizarre toast throwing incident and we briefly toyed with a name change to 'Dolly', so named after the 1st cloned sheep born around that time, hence the lovely sheep illustration by Ant. The lineup and name lasted about a month. Following Dolly's debut and demise at the 12 Bar we hooked up with drummer Paul Murphy, re-re-named ourselves Rhatigan and that was that!
Radio Friendly was directly inspired by the collapse of a deal we were close to making at that time (97ish) with a company managing an apparently well known band, Radio.. something?  Anyway they said as a parting shot and I'm paraphrasing now… 'the tunes are great but then it goes all strange in the middle and 'radio' wouldn't know what to do with it etc etc'
On the other hand, Old Friend is a bit deeper, it's about meeting someone you haven't seen for ages…
Enjoy, I hope!
xx
Suzanne Vocals, guitar, Harmonica Wurlitzer…
John Morrison Bass…
Antony Harding Drums…
Jack Hayter Lap Steel…